Your office is more than just space, walls, chairs, desk, computers and people. It's a space where your brand and ideas come alive. Your internal office space is a great communicator and showroom in reflecting your brand and conveying key messages of your corporate vision, mission, and values.
A workplace or an office space of a company says quite a lot about that business organization, who and what they are and what they stand for, by complementing both your offline image, online image, you will be able to communicate your messages more efficiently, thereby giving your clients and partners a better perception of the organization.
Branding your office can have a positive impact on your employees. People want to be inspired and comfortable while working. So, it's really a great idea to have your workspace as comfortable and relaxing as possible, especially since it's a second home for employees and most of their waking hours are spent at the office. Office branding is not just about pleasing your employees and designing the office space; it should inform, delight, relax and motivate them.
Anyone stepping into your office environment should come in and instantly understand what your brand values and service is all about. Office branding delivers improved consistency and reassurance of the brand through communication and improves how customers perceive the brand.
A well-designed office space or interior will;
Increase brand awareness.
Improve communication.
Boost employee morale and increase participation.
Increase productivity.
Your corporate values, vision, and mission will be clearly understood.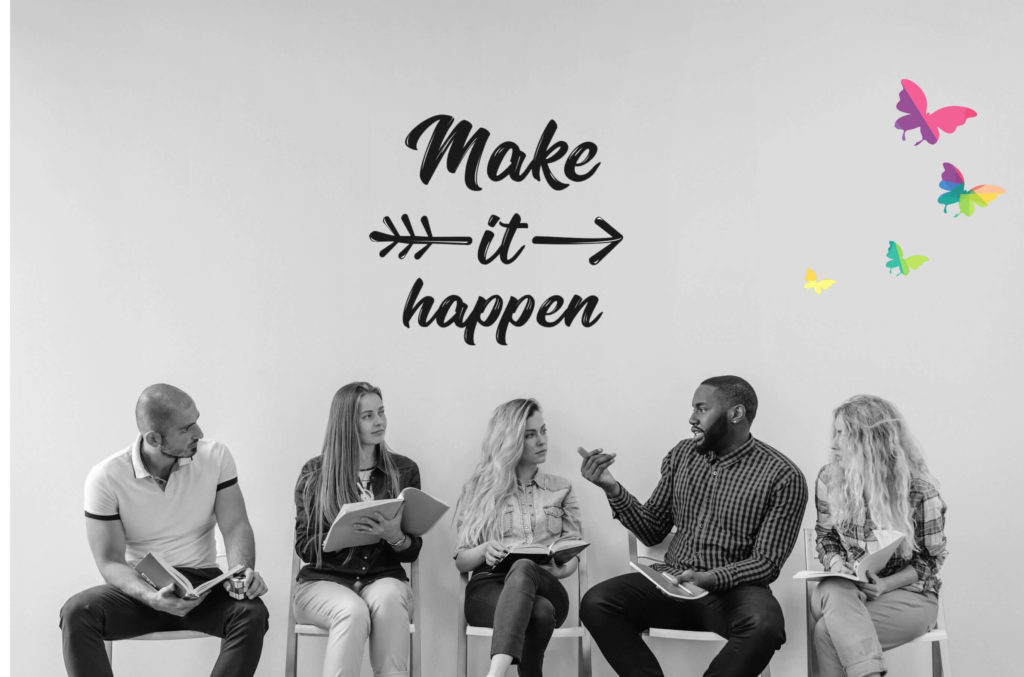 Things to consider before branding your internal office space
Telling your brand story isn't just about plastering your logo and branding colors across the office. It's also about expressing who you are as a company and what you believe in and stand for, throughout your whole office space.
Mapping out your space and determining your brand values?
Each and every room should have your brand values incorporated so that people don't forget where they are. Don't create a branded office that is at odds with your business or the purpose of the space, for example placing a message on team growth at the reception meant for visitors.
What message would you like to express?
Every company has its internal core values, vision and missions that are the pillars the company was founded on. Incorporating these same elements in the design of the office space can be helpful and inspiring reminders to employees as well as clients and partners.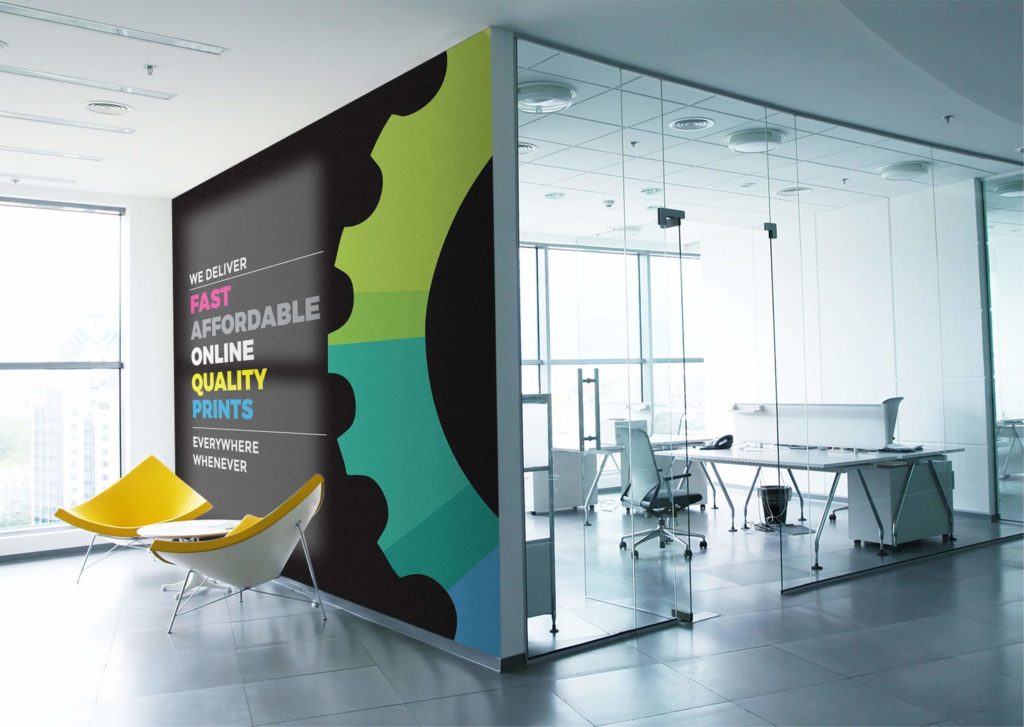 Prioritize the message
Determine where messages should go and how they should be designed. Depending on space and message to be expressed, your design should create the ambiance of the message.
Include your products
One of the most effective office interior design techniques you could employ is to showcase your own products and how it can benefit your client.
Brand Color Scheme
You need to think carefully about the color scheme you will use in your office and consider how it relates to your brand. Alternatively, if using company colors would be too distracting, consider the nature of your business and decorate accordingly.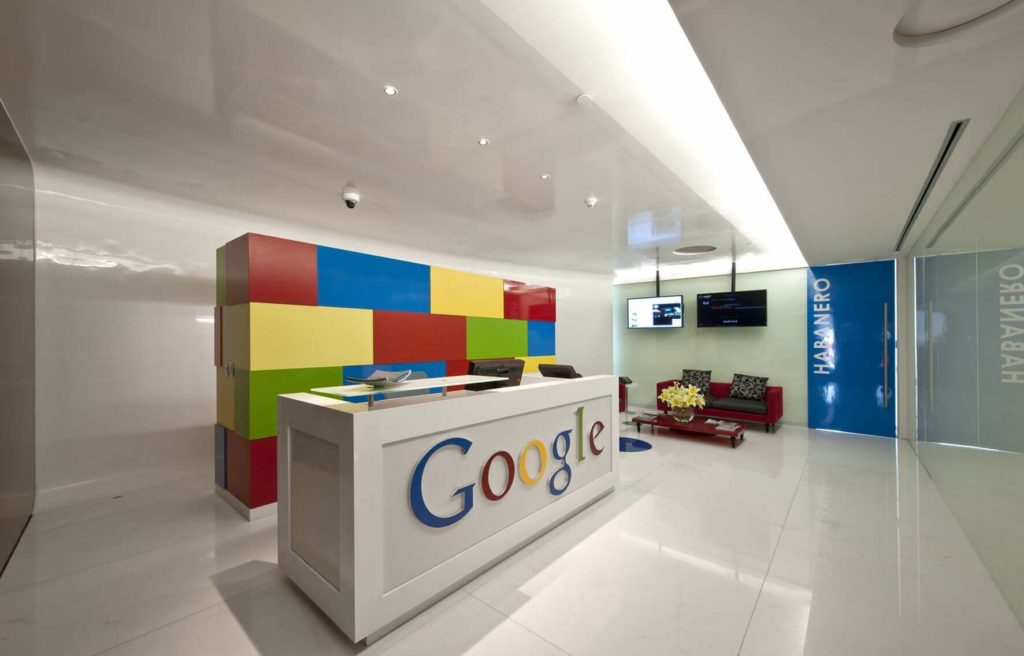 Types of internal branding
The choice of branding your workspace will depend on your type of business and goals, but our branding experts are here to guide and advise you all the way.
Office branding comes in various forms and types ranging from; Wall Murals, wallpapers, Digitally printed wall graphics, anti-slip floor graphics, window frosting, Glass branding, vinyl branding, Logo-cut out, Foamex, acrylic signs, lightenings and lots more, thereby providing you with a wide range of branding techniques in expressing your brand. At Printfactory, we have the perfect solution for any workspace.
Every company is unique and has its own story to express, let printfactory.com.ng help you express yours.
Call or Whatsapp to speak with a customer representative: +2348175169736/+2349056871858 / +2347038345937
Follow our social media accounts: Instagram: @printfactoryng Twitter: @printfactoryng Facebook: @Printfactoryng